When you're creating a community on WhatsApp, you want more and more like-minded folks to join your group. You add your friends, talk about it in other communities, and share group links to invite other people to be a part of it.
The problem arises when random, unwanted, spammy users join it. They cause a ruckus and disturb everyone in your invaluable community.
This short article explains how to stop people from joining your WhatsApp group. The steps take less than a minute to implement.
Let's check how to do it.
Steps to stop people from joining a WhatsApp group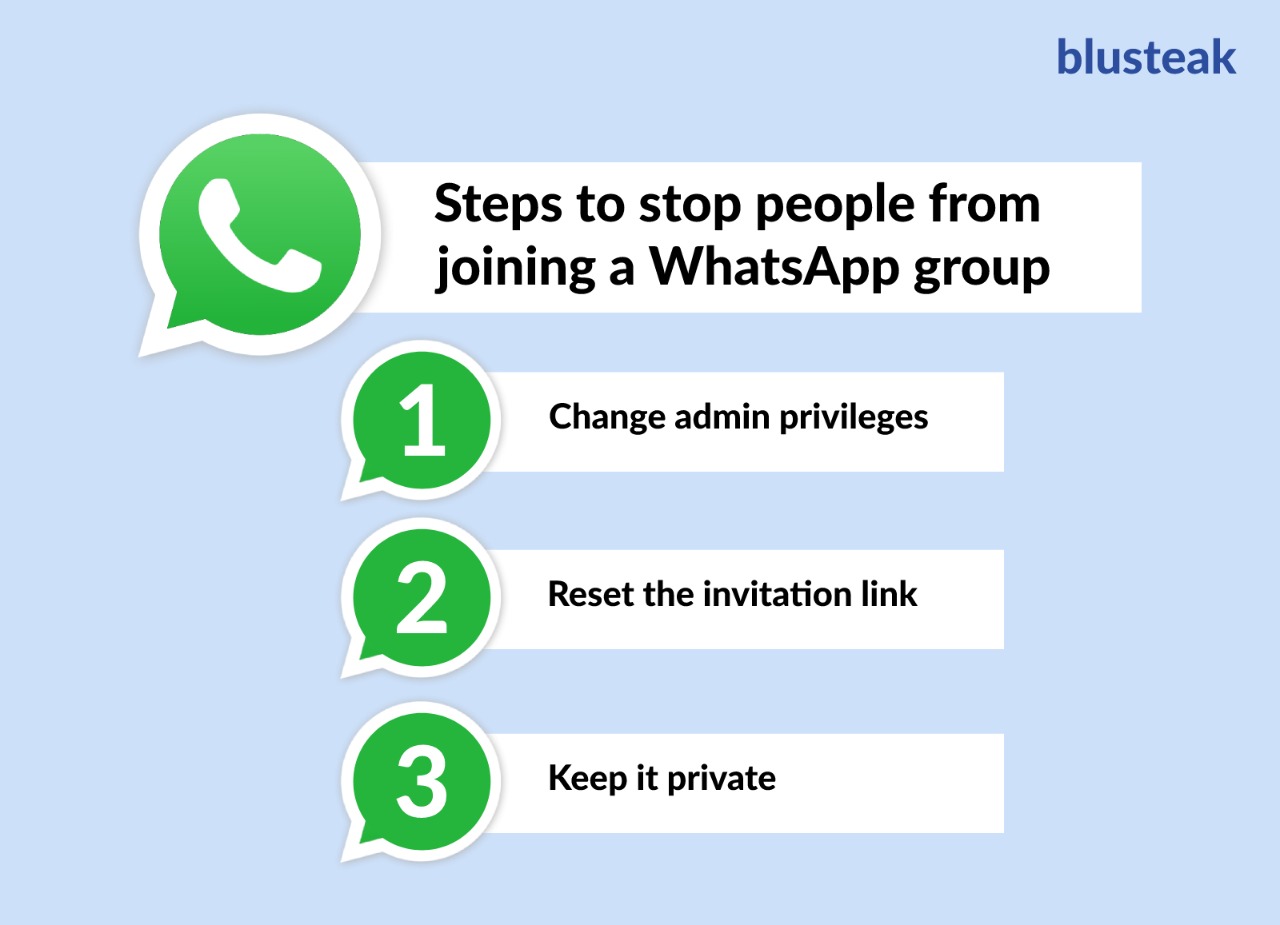 The following steps will ensure no random user can join your community.
1. Change admin privileges
Only group admins can add or invite new people to a group on WhatsApp. So, you may have to change the current admins to restrict troublesome guys from entering your WhatsApp group.
2. Reset the invitation link
Only the admins have access to the invitation link of a WhatsApp group. If other people find the link on social media platforms or public forums, they too can invite new users to the group.
So, it's best to keep changing the link regularly.
You can reset it in the menu by tapping Group info >> Invite via link >> Reset link.

3. Keep it private
Once you have your new invitation link to the group, make sure it stays private. If any admin shared it publicly, reset the link again to make it invalid.
Final thoughts
Now, those were the three steps you need to stop people from joining your WhatsApp group. Implement them today and keep your community relevant and spam-free always.