Blusteak collaborated with a unique D2C brand this October. We had the task of increasing Instagram engagement and getting organic clicks to its website.
The brand is in the footwear industry and has a fascinating profile. We had fun while planning the social media activity.
And within a month, Instagram engagement and profile visits improved. The website saw a 285% increase in traffic.
Read this case study to find out how Blusteak did it.
About the Brand
Paaduks is a one-of-a-kind D2C Brand, manufacturing 100% vegan and handcrafted footwear. It designs flip-flops, sandals and other footwear from upcycled rubber tyres. Its idea is to make the world more sustainable, fashionable and environment friendly.
Our Challenge
The client has quite a niche audience. Nevertheless, we had to get profile visits on Instagram, increase overall engagement, and attract organic website clicks. We also needed to highlight the best-selling products and grow their reach.
The Ultimate Solution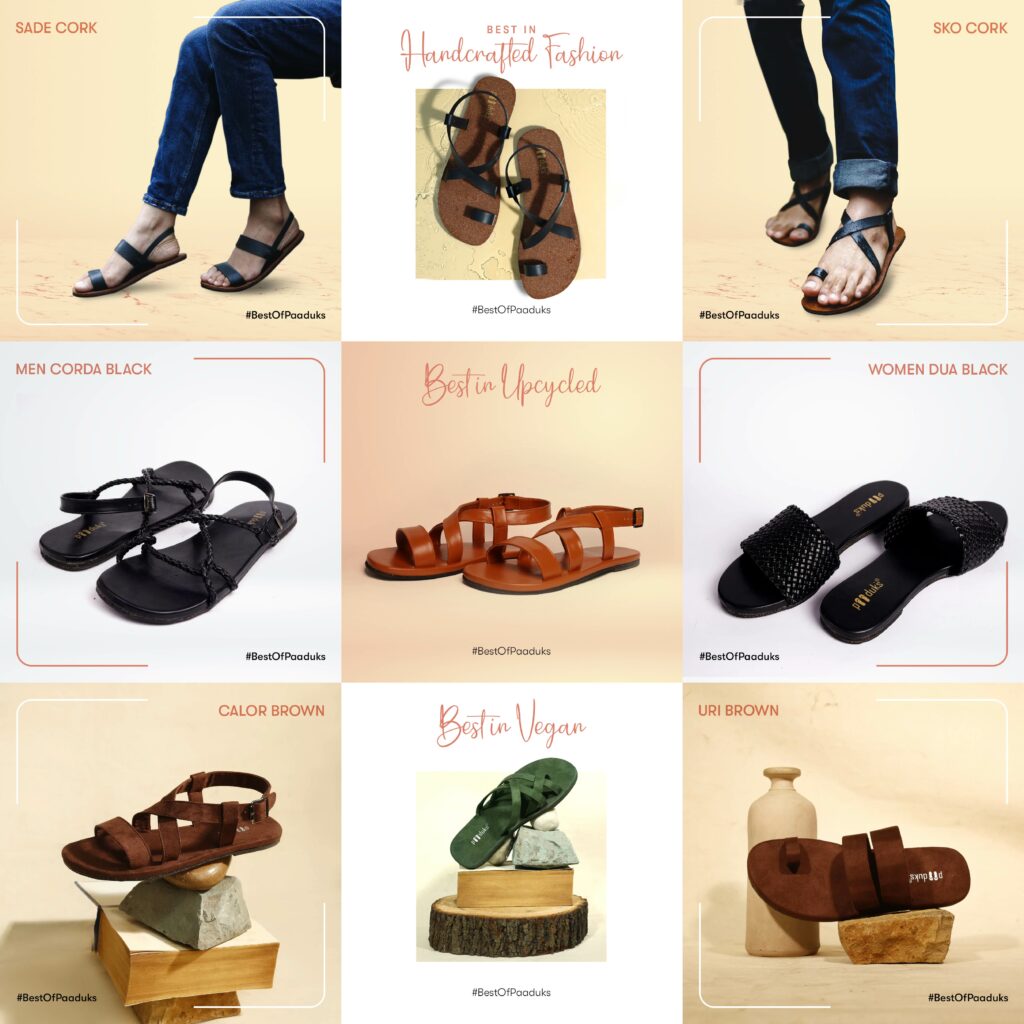 Study past performing posts
We planned the Best of Paaduks campaign to get past the challenges and achieve the brand goals.
The team started by studying the previous performing posts. And we found a pattern that posts with products at the center had better reach and engagement. Also, the creative should have minimal to no text.
Hence, we created three photo grids in the same format.
Post engaging Instagram stories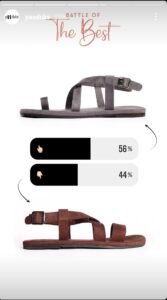 Then, we decided to run a series of fun and easy-to-participate polls on the brand's story. We named the competition "Battle of the Best." Each story had two footwear images pitted against each other.
Round one had the top eight brand products against each other, two at a time. Our audience just had to vote for their favorites among the two footwear.
Then, the winners from that round were put against each other.
Outline an activity campaign
In the final round of the "Battle of the Best" competition, we plugged a giveaway. We executed it as a social media post.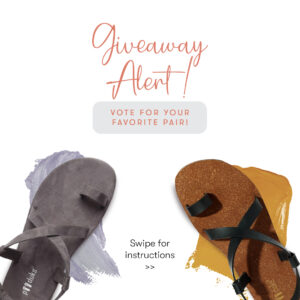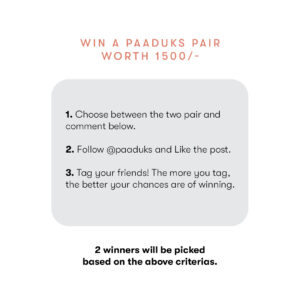 The participation rules were simple. Participants had to choose one footwear design from the two in the fight. Then, they had to tag a friend: the more they tagged, the better their chances of winning.
The Result
The grid post resulted in a 105% increase in organic Instagram profile visits. Overall interaction on posts for the month increased by 50%. And the monthly visits to the website, directly from the posts, increased by 285%.
Also, this giveaway saw a 176% increase in interactions compared to the previous giveaway. So, we could also highlight Paaduks' top products among a wider audience.
Conclusion
Through a series of related posts and a giveaway campaign, Blusteak brought engagement and profile visits to Paaduks' Instagram profile. It resulted in a higher number of website clicks, plus an increased reach for its best-selling products.