A client brand approached Blusteak after it noticed a dull engagement on Instagram. We needed to ramp up the rate.
It was during the viral football fever was at its peak. So, we hacked into the craze for football and leveraged it to generate 18K+ engagements for our client within four days. The campaign led to an increase in followers, too.
Read this case study to find out how Blusteak did it.
About the Brand
Kelachandra is a manufacturer of PVC pipes and fittings in Kerala, India. It has a wide range of products to cater to water storage and plumbing needs. It has a long-standing reputation for quality, reliability and functionality. The products are durable, and they're designed to survive long-term usage.
Our Challenge
Blusteak's main challenge was to bring engagement to the brand's Instagram profile and put it in the limelight. We had to plan something drastic and execute it to overcome this challenge. And we did.
The Ultimate Solution
Plan a campaign around FIFA World Cup
Kerala's craze for football is known worldwide. Every season, the streets are adorned with cut-outs, posters and banners of the participating teams. A cut-out war rages on the streets; even FIFA's official handle noticed it.
So, we planned a campaign to ride the wave of the cut-throat competition among football fans.
Collab with fan pages for engagement
We rolled out an engagement campaign with digital cut-outs of Ronaldo, Messi and Neymar. The idea was to create the tallest digital cut-out based on the player who received the most love from his fans.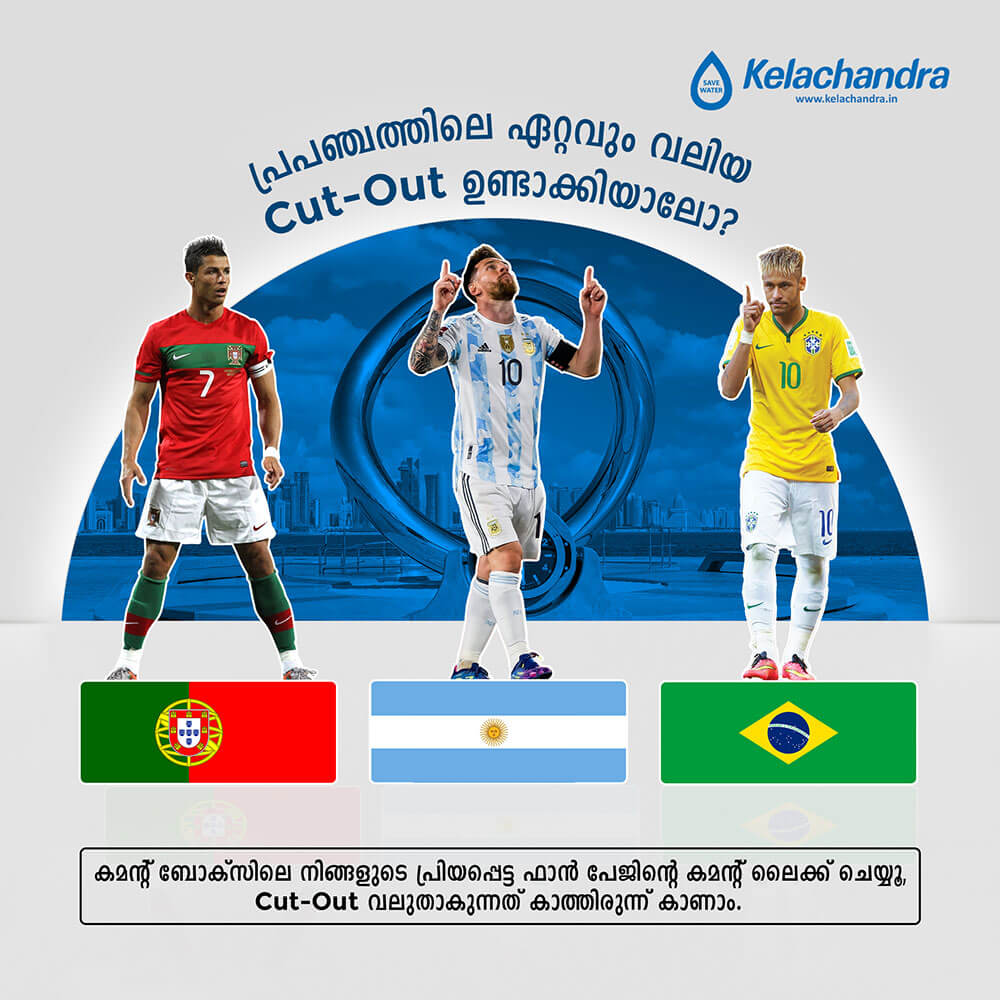 We joined hands with the Kerala-based fan pages of those three players. And asked the target audience to engage in the comments to make their favorite player win the war. Once we hit a certain no. of likes on the comments, we made the cut-out bigger.

Share real-time campaign updates
We used Instagram stories to share campaign updates using different creatives, making the cut-out larger and larger with time.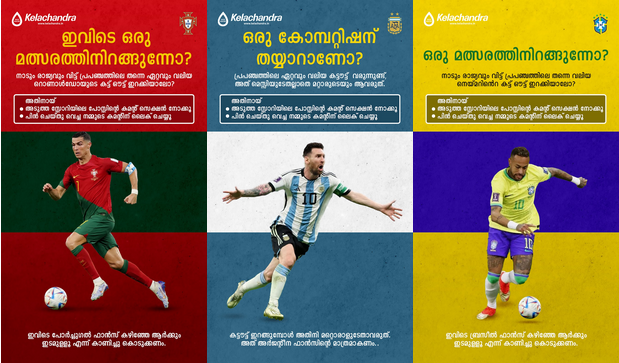 Those fan pages reshared our update posts and stories and kept the engagement going on. It drove traffic to the client's profile and kept fueling the competition among the fans.
At the end of the campaign, we released the cut-outs with height based on the number of likes received on the respective fan page comments.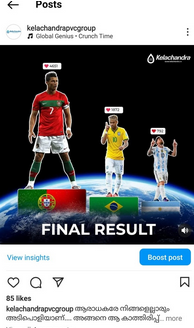 The Result
This collaboration with football fan pages during FIFA World Cup brought 18K+ engagements to the brand's Instagram account. We witnessed these impressive numbers in only four days of the campaign. Additionally, we saw an increase of 10.9% in the follower count.
Conclusion
Riding on the back of a popular trend worked for Kelachandra PVC manufacturer. In addition to creating and sharing topical posts, collaboration with respective fan pages led to a significant increase in engagement.