Blusteak worked with Paaduks recently to leverage the reach of Reels and create some brand hype. For that, we researched and picked the ideal influencers who would get some eyes on the brand product.
A barter-style collab was finalized. And without spending a dime on the collab, we brought 100K+ in Reels views and 5K+ in engagements for the brand.
Read this case study to find out how Blusteak did it.
About the Brand
Paaduks is a D2C footwear brand. It crafts vegan and environment-friendly flip-flops, sandals, and shoes. Paaduks' vegan footwear use ethically-sourced jute, cotton, upcycled corks, and other environment-friendly materials. It uses old tires and discarded rubber items to make the products.
Our Challenge
The goal was to grow brand awareness with a cost-effective IG Reels campaign. We needed to onboard influencers with good audience reach and engagement and who were nailing Reels. The plan was to give away products in exchange for promotion and engagement. Paaduks wanted to do a barter collaboration.
The Ultimate Solution
Reach out to potential influencers
To bring engagement as well as reach, we decided to have micro as well as macro influencers for the collaboration. The criterion was to get creators who were creating engaging Reels regularly.
Check the metrics
We were looking for micro-influencers with a decent engagement rate. For this collab, an engagement rate of above 6% seemed ideal.
We also needed macro-influencers who could gather high viewership for the brand. And that their content should be engaging. So, for macro-influencers, our deciding metric was an engagement rate of at least 3%. 
Get onboard for collab
After reviewing different profiles and checking their metrics, we finalized seven influencers. Among these, five were micro-influencers (with an above 6% engagement rate) and two macro-influencers (with an above 3% engagement rate).
The Result
With zero spent on this influencer collab, the seven influencers brought the results we needed. The five micro- and two macro-influencers amassed over one lakh views on their Reels for this barter collaboration. Also, the interaction on their Reels was 5k+.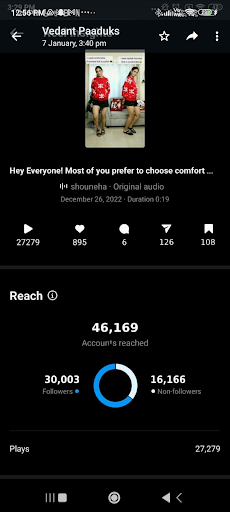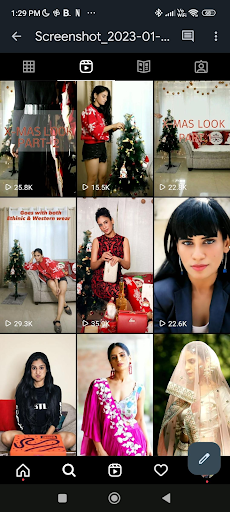 c. Insights and Reels views from two of the influencers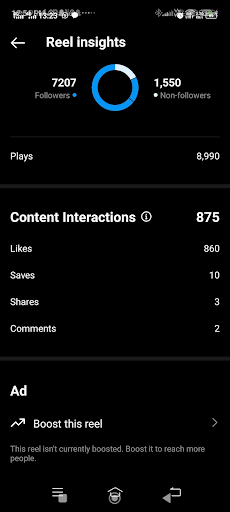 D. Insights from two other influencers in the collaboration