Google isn't listing your ecommerce store on top. Facebook Ads aren't getting any cheaper. And Instagram marketing isn't attracting your customers. So, how can you improve your sales? Try Pinterest Ads in India.
Pinterest is a platform used to find new ideas and decide on the next purchase. It has the combined power of search engine discoverability and social media advertising.
And the ads on Pinterest help you increase your reach and drive actions. Over 400 million people use Pinterest with the intent to purchase. But there's a small catch: Pinterest Ads aren't available in India (as of Nov 2021).
So, in this article, we're covering why you should try Pinterest advertising. We're also giving out the trick to run Pinterest Ads in India.
Let's dive in.
What are Pinterest Ads?
Pinterest ads are just like the regular pins users see on their feed. But these ad pins have "Promoted by" written below, along with the name of the business account. These Promoted Pins appear in the home feeds and relevant search results.
You can run shopping ads on Pinterest or use Pinterest ads for brand awareness. You can promote existing best-performing pins or add a new image or video to use as a Promoted Pin.
To run and optimise your ads, use the dedicated Pinterest Ads Manager.
Who are Pinterest Ads best suited for?
According to a global survey report, 77.1% of the potential Pinterest advertising audience is female. So, sales ad campaigns for women-centric products and services can result in high-converting Pinterest ads.
A Pinterest ads strategy works the best for businesses in the following industries:
Lifestyle

Fashion

Home Décor

Hair and Beauty

Arts and Crafts
But with a fine-tuned targeting, industries like Education, Health and Photography can also benefit from Pinterest advertising. Moreover, the male audience is also growing on Pinterest. So, men-centric products or services will also find larger audiences with ads in Pinterest.
A thing worth nothing here is that you can target an audience only in the 20+ countries where Pinterest Ads is available. The US, the UK, Australia and some European countries are in the list currently.
What are the benefits of Pinterest Ads?
Although Pinterest acts like a social media platform, it's more of a search engine. The users come here to discover new things. In fact, 97% of top Pinterest searches are unbranded. And with Pinterest shopping ads, your products and services too, can be in the limelight.
Some benefits of Pinterest ads are:
Find an audience with a purchase intent

Get a better targeted website traffic

Drive online sales or sign-ups

Showcase products in a visual-first format

Track performance with in-depth reporting

Complement your organic marketing efforts

Have a wider brand awareness

Become an authority in your space
Also read: 7 Innovative Ways To Make Meaningful Connections With Your Customers On Social Media
Next, let's see how to set up a Pinterest Ads account and run Pinterest ads from India.

How to run Pinterest Ads in India?
Pinterest Ads aren't yet available in India. But you still can plan and run creative Pinterest ads for businesses. The trick is to use a VPN and change your online location.
Here are the steps.
Step 1: Log into VPN
VPNs hide your actual location and change it to some other place you want. So, you can set your location to a country where Pinterest Ads are available. And you have access to Pinterest Ads at the flick of a switch.
Some of the popular VPN services are ExpressVPN, NordVPN and PureVPN.
Step 2: Set your preferred country
Now, let's suppose you want to appear as a US business to Pinterest. For that, choose a US location in your VPN account. It'll mask your Indian IP (Internet Protocol) address and assign you a US IP address. You can confirm the change by checking What is my IP website.
Once you choose a US location, you can create a Pinterest account to run ads.

Step 3: Create a Pinterest Business account
Create a Pinterest Business account with a US business profile. Don't worry. You can pick a random US address from Google Maps easily. Just click on a location where no business is registered and use that address for your Pinterest account.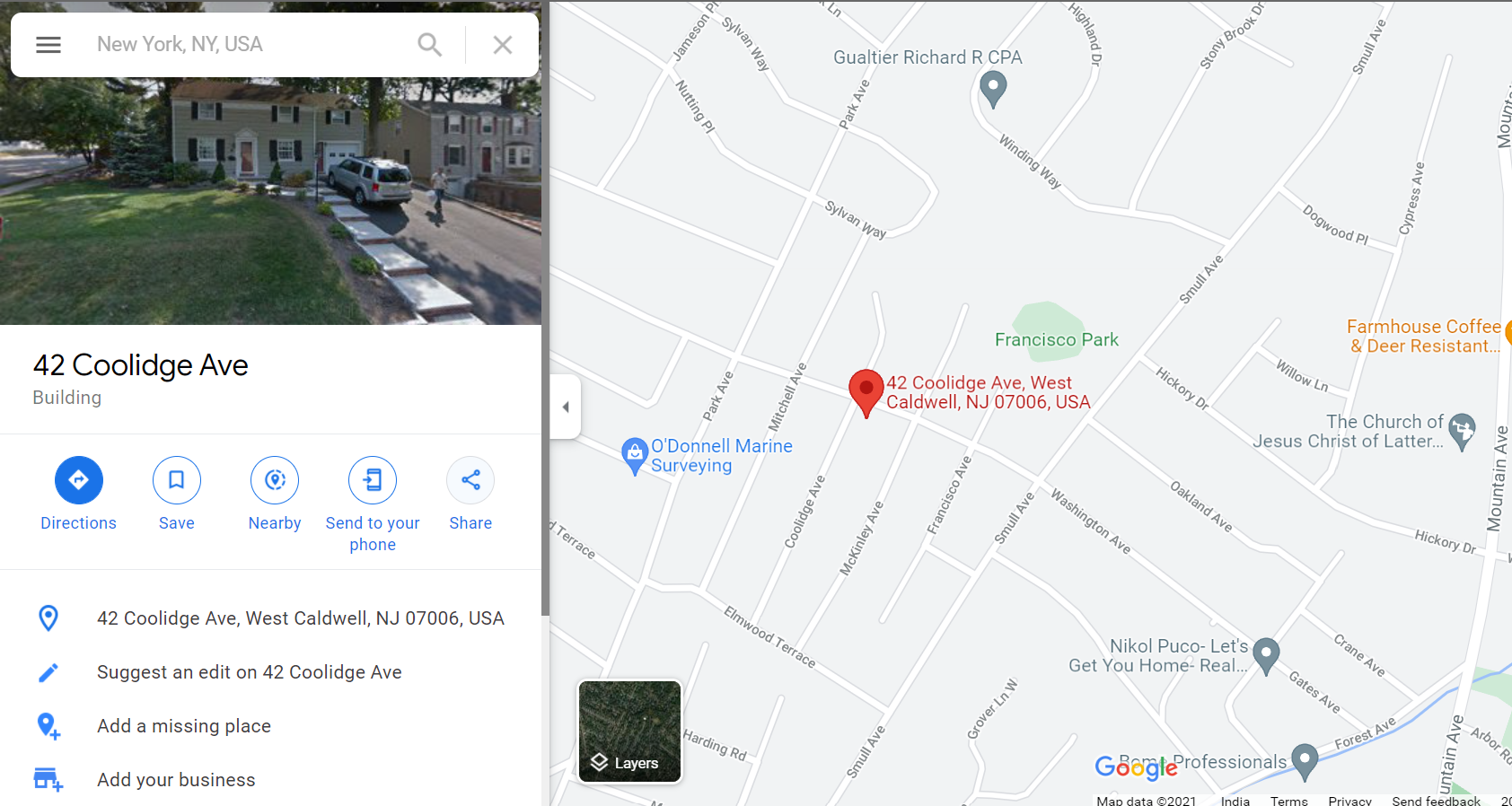 Step 4: Add Billing information
Now, in the Pinterest Ads Billing section, you're free to add an Indian card detail and address. Pinterest accepts credit and debit cards from around 50 countries.
And that's all you need to do to have Pinterest Ads access in India.
Step 5: Run Pinterest ads that convert
Now, you can run any of the available Pinterest ad types as per your campaign objective.
Different objectives of a Pinterest campaign:
Build brand awareness

Increase video views

Drive consideration to pins

Improve website conversions

Boost catalogue sales
Different types of Pinterest ads:
Promoted Pins

Buyable Pins (or Shoppable Ads)

Pinterest Story Ads

Pinterest Carousel Ads

Pinterest Video Pin Ads

App Install Ads
FAQs about Pinterest Ads India
1. Are Pinterest ads available in India?
As of Nov 2021, Pinterest ads aren't available in India. But you can still set up Pinterest Ads in India by using a VPN service.
2. How much does Pinterest advertising cost?
Pinterest Ads cost varies from campaign to campaign. It depends on various factors, including campaign goals and target audience. But the rates are considerably less than those on other social media platforms.
The average costs for different Pinterest campaigns are:
Awareness (CPM bidding model): $2 – $5 per 1000 impressions

Engagement (CPE bidding model): $0.10 – $1.50 per engagement

Website Traffic (CPC bidding model): $0.10 – $1.50 per click
3. Are Pinterest Ads worth it?
With Pinterest Ads, you get 2.3x more efficient cost per conversion than ads on other social media sites. The Return on Ad Spend, too, is 2x higher when compared to other ad platforms. You can get even better results with an established Pinterest advertising agency.
So, if your target audience is on Pinterest, your ads will work for sure. It's time you revamp your digital marketing strategy to include Pinterest advertising.
Start Pinterest Advertising with Blusteak Media
Pinterest advertising is among the best ways to drive sales. Couple it with organic Pinterest marketing, and you can grow your audience alongside. So, set up a business account and start testing Pinterest Ads in India.
Need some help? Get in touch with Blusteak Media for a custom Pinterest advertising strategy.