Paid webinars need thorough planning and execution. And when done right, it can be effective in marketing and generating better leads for your business. But the process to create paid webinars isn't simple.
The mammoth question is, "Will the audience pay to attend?" Well, for someone to pay, the webinar content must be worth the money and time spent.
And this guide will help you create webinars that people will pay and attend. You can interact with your audience live, generate qualified leads, and increase sales.
Let's dive in.
Steps to create successful paid webinars

Following are the steps to create paid webinars that attract attendees.
1. Brainstorm the right topic
The right topic is a must for webinars to appeal to your audience. It must address their concerns and should be interesting too. So, before you fix a date and start recording, choose a topic your target audience resonates with.
Brainstorm topics with your team, and then ask your audience to select the ideal topic. You can use polls on Instagram stories, LinkedIn and Twitter to do so.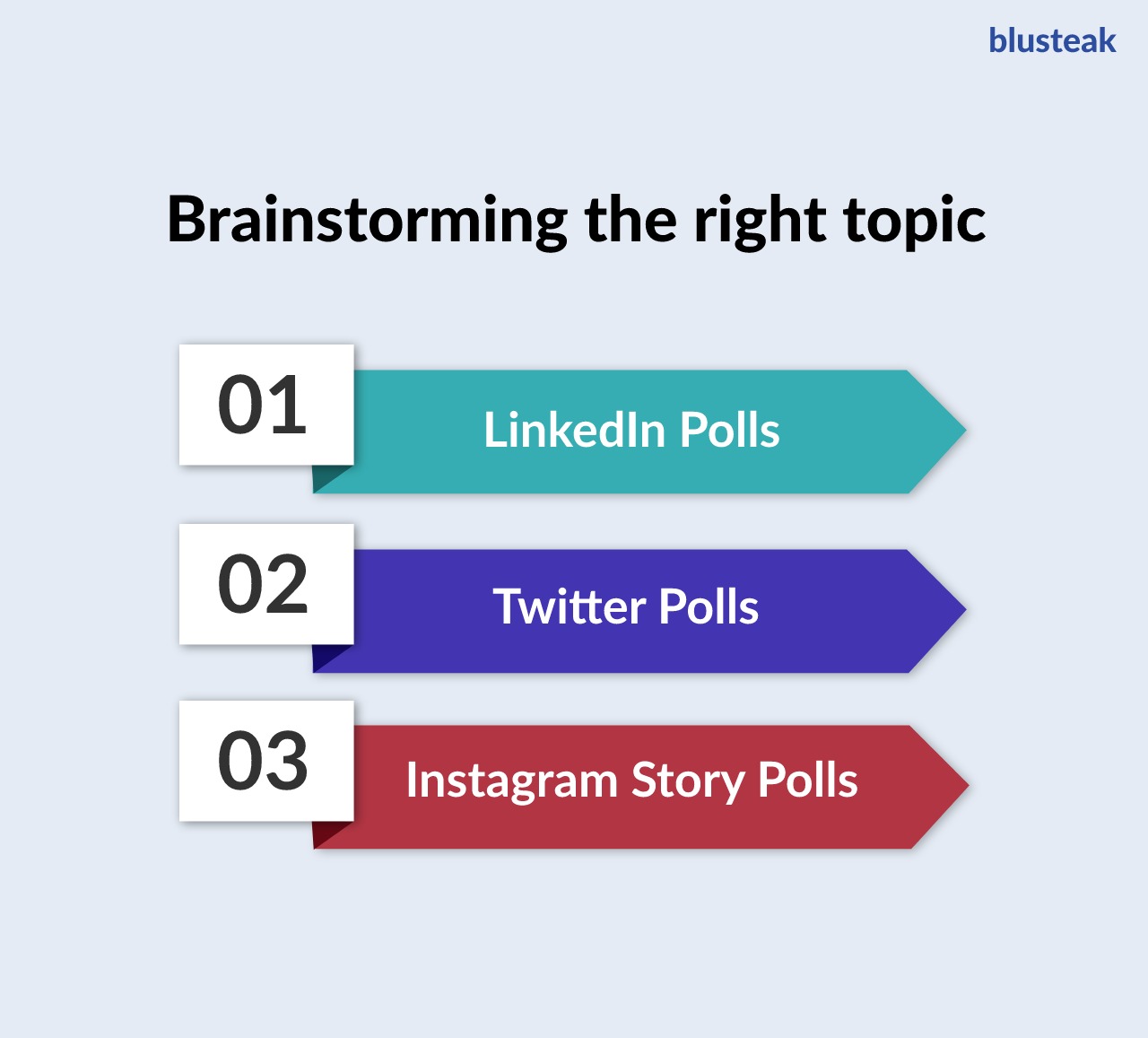 Also, go through your previous content to find which ones received good attention. But before finalising a topic, you must understand your webinar goals too. Why? Because a webinar to improve brand awareness is different from the one to establish authority.
2. Decide the correct format
A webinar can take different formats, from a single speaker presenting slides to a host taking an interview. Panel discussions, expert debates and audience Q&As are also popular formats for webinars.
So, once you have the topic, you need to choose the most appropriate format to present your webinar on the screen. It's best to select the webinar format that best fulfils your purpose.
The correct presentation format helps you communicate your views easily. It delivers the intended information perfectly. And using the right format also allows everyone to engage and interact.
3. Pick your webinar platform
With paid webinars, you need to ensure the experience is friendly, for you as well as your audience. While Google Meet or Zoom come in handy for small groups, they aren't the best out there.
No one-size fits all. But first, look for tools that can accommodate multiple speakers and your audience size.
Check Graphy and BitClass, for example, to hold paid webinars effortlessly. With an easy setup process, in-built landing pages and payment gateways, they make the entire experience smooth. Community engagement and automated recording features are also available.
4. Create the content
The actual content is among the most critical factors for a webinar to be deemed effective. It's the content that keeps your audience glued until the end. It's the ultimate secret to a successful webinar.
You'll need to structure the content around the topic and have a compelling script for the speakers. The readability of the slides also matters.
Along with the text, use graphs and charts to support the script. Optimal use of graphics and animations, too, might be necessary depending on the presentation. Also, take the help of chats and polls to keep the audience involved.
5. Promote your webinar
Now that you've everything prepared promote your webinar among the audience. A planned webinar promotion strategy is the only way to get more attendees who will pay.
Start by creating a landing page where people can get all the details and sign up. Next, share the registration link where your potential audience is. Website popups, emails and WhatsApp groups are the different places where you can promote webinars. And to reach people outside your network, you can rope in influencers, do paid referrals and run Facebook Ads.
Check this example to understand how you can sell your webinar tickets through repeated promotions. You can also offer early-bird benefits and extras to increase signups.
6. Do a demo recording
A demo recording ensures you're comfortable using your tool. It helps you find if the software has all the features you need. And it can also help in detecting errors in the content.
This practice recording ensures everything is running as intended. You can get feedback from co-workers and other team members for improvement. And it also allows you to check you've the necessary equipment.
Schedule it; ideally, a week before the day you're going to host the webinar.
7. Prepare your hosting space
Once you're happy with the preparation, it's time to set up the space. Choosing a suitable space doesn't make the webinar quality any better. But it ensures that the audience has a pleasurable experience while attending it.
Firstly, you need a quiet room for the event. So, take measures to avoid any interruptions that might come up.
Then, you need to make sure the background wall is clutter-free. Check the lighting conditions too. And when you want to create paid webinars, also have access to power backup and an extra laptop for emergencies.
8. Host your webinar
It's the big day. So, make sure you don't have a packed schedule.
Prepare your outfit, test your equipment, and get the hosting space ready for the event. Test everything before starting and ask someone to help you with all the devices around. It takes some stress off your shoulder, and you can feel relaxed for the presentation.
Next, log in to the webinar tool a few minutes before the scheduled time. It allows you to make the necessary adjustments and checks for the session.
9. Make a community
Many people stop after hosting their webinars. But when you create paid webinars, you must provide more value to your audience. Making a community is the best way to do so.
You can share webinar recordings and other helpful resources to keep everyone engaged. And as people interact and invite others, the community grows, so do you. Your community can become your loyal support group. And it can be your very own marketing channel too.
Depending on your audience's preferred platform, you can use WhatsApp, Telegram or Slack for your community. Reddit, too, is a valuable platform if you want to make a public community.
Wrapping it up
The most effective paid webinars are well-planned and well-organised. They're prepared as per the target audience's needs and promoted among them.
So, choose your topic, decide the format and create the content that matters. Once you're done with the preparation, promote it, and promote it well. And if you need any assistance with the strategy, Blusteak is here to help.