Making money from NFTs (non-fungible tokens) isn't as easy as people think. It's only a rare few who earn millions. If you, too, want to enter the booming world of NFT collectibles and get a piece of the pie, you need a strategy.
So, here's this article about how Blusteak created and sold their entire NFT collection in a day. We're taking a look at only the essential aspects of creating and selling NFTs.
Thinking to sell your custom NFT collectibles on the blockchain? Dive in.
How to Create and Sell NFTs
Here's what Blusteak followed to create and sell the Marketing Kangaroos NFT collection.
Planning Your NFT
If you want your NFT collection sold out, you need to plan before creating. Here's what we did at Blusteak:
i) Plan the objective or utility
We had two objectives for our NFT. One was to create an NFT collection aimed at the digital marketing community. The second was to give an option for the NFT holders to get exciting discounts. Discounts? Yes, for the courses we have planned. Stay tuned!

ii) Plan the characteristics of the art
We decided to keep our project similar to the concept of Bored Apes and CryptoPunks. To create a collection with several variations of a set of layers. So, in this blog, we are talking only about such Mix-and-match NFTs.
We chose a kangaroo as our base animal. It's not so popular and not widely used anywhere else. So, unique!
Next, we planned traits like tables, glasses, social media icons, sticky notes, etc.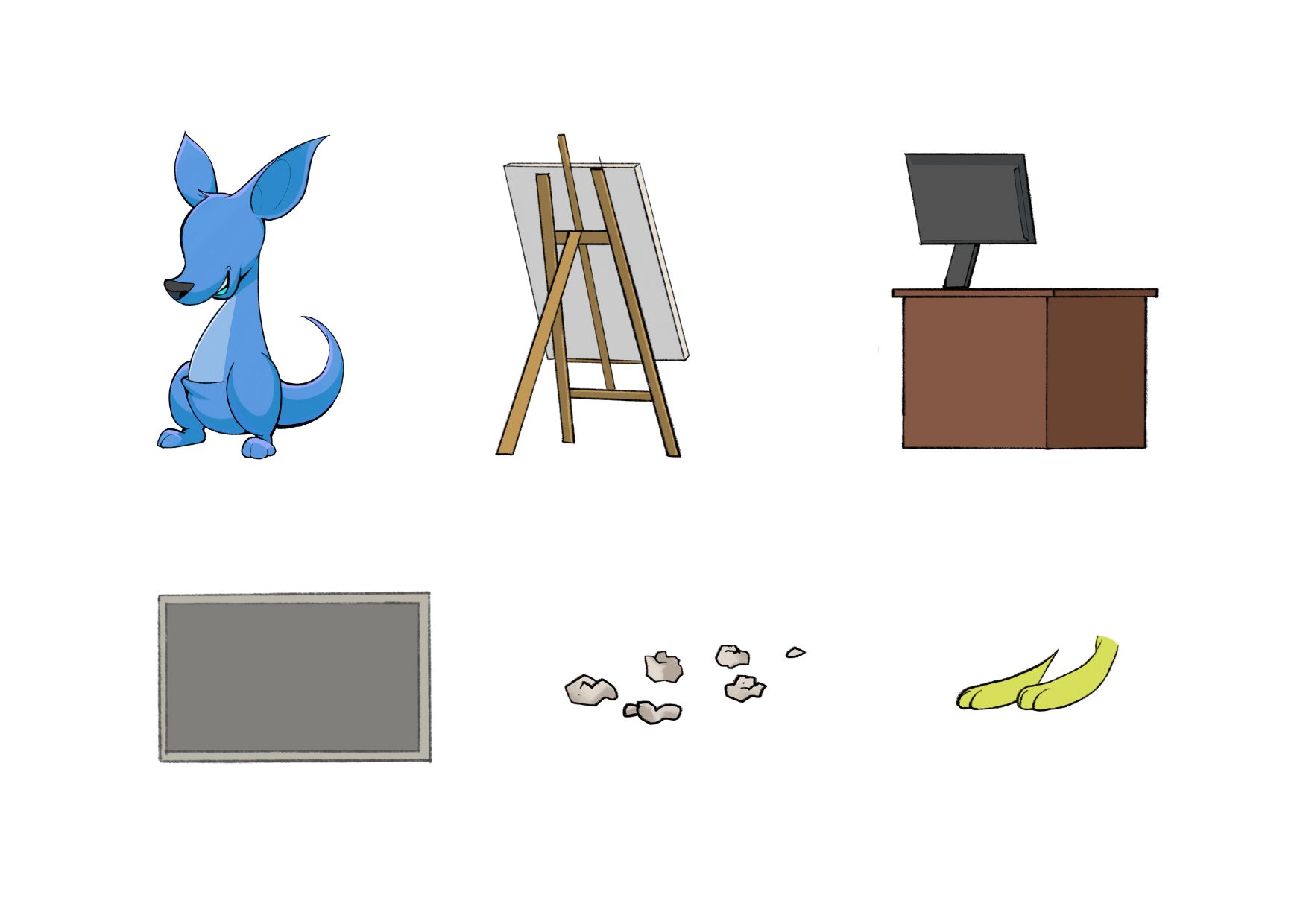 iii) Perform the mix and match
After finalising the artwork and traits, we decided on the combinations. The rarer, the better! We aimed to get 1130 variations by mixing and matching the different traits of our smart and adorable marketing kangaroos.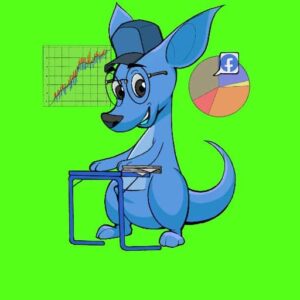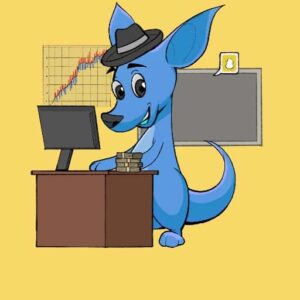 iv) Pick a suitable blockchain
Your choice of blockchain has a significant impact on your NFT project. It affects who and how many people can see your project.
Ethereum, Polygon, Solana and Avalanche are popular blockchain protocols for minting NFTs. We considered all of them and finally decided to go with the Avalanche network. The reason? We noticed the community was responsive, and the competition seemed relatively low.
Pre-launch Marketing
Once you're ready with the creation plan, work on marketing it. Here's what we did to make our kangaroos famous:
i) Create social profiles
We created a Twitter account for our NFT to build some pre-launch hype. We maintained basic hygiene by adding Avalanche hashtags and symbols. Then, we added "(minting soon)" to the account's name itself. We also planned a pre-launch content calendar for the same.
Apart from that, we also set up a basic Discord channel for the community. It's just for hygiene purpose now; we aren't yet active there.
ii) Build a landing page
Before launching the NFTs, we also created a landing page for some promotions. We used it to talk briefly about our collection's objective and utility. We also placed the Twitter button, Discord button and a CTA that redirects to the minting page.

Taking It Live
Now, it's time for the launch.
i) Create the mint page
Your mint page is a dedicated page where users can come and connect their wallets to mint the NFTs. For our project, we limited the maximum number of mints per wallet to two.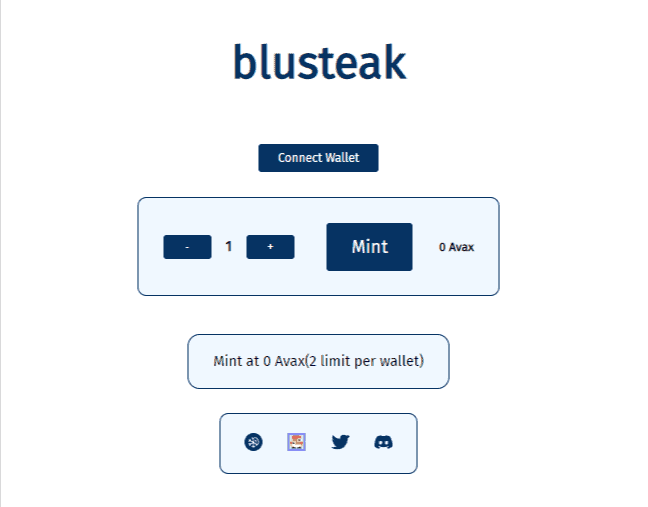 We decided to offer free minting. This decision of not putting a base price for the minting duration was due to the bear markets. Our plan was to start generating revenue once the NFT was sold out. When people start trading with each other via commissions.
Post-launch Marketing
Also, it's crucial to let your target users know that you're live. Here's what we did:
i) Announce on active Avalanche communities
While finishing up the technical part of the launch, we dug around for active communities. We found some fellow community moderators in the Avalanche NFT space. And we asked them for a favour – to announce the launch on their Discord channels. Those kind souls did so. And the announcements worked.
Within a day, our entire Marketing Kangaroos NFTs got sold out.
ii) Get verified on a good marketplace
In the meantime, we discovered that Joepegs is the top marketplace for Avalanche NFTs. It also has a section for "verified" collections.
After being "verified" in the Joepegs marketplace, a collection is listed as a premium collection in the Avalanche blockchain. It increases the authenticity of the collection. So, we applied, and we got our kangaroos verified.
Monitoring Activities
Now, don't stop at the launch. Don't let the interest in your NFT die.
We're keeping the Twitter profile active by posting daily. Apart from that, we're also monitoring the sales activity of the NFTs.
Sometimes, if the collection needs a push, we ourselves might have to sweep the floor in the future. Fingers crossed.
Wrapping It Up
Creating and selling out your NFTs is all about knowing who your target customers are. When you understand what they would like, you can ride the NFT boom smoothly.
We had a fair idea of what we wanted to achieve with our NFTs, and we found out how to. It's your turn now. Need some help? Get in touch with Blusteak