Blusteak recently collaborated with a startup ecosystem generating company in Kerala. The marketing department launched Facebook and Google ads and reached out to influencers to boost lead generation. Within a month, Blusteak's team was able to convert 18 leads out of a total of 30 students, and more are to be added. This case study proves how they have done it. Let's have a run through their journey.
About the brand
Our client is building a strong startup ecosystem in Kerala. They mold entrepreneurs, build startups from scratch, and take them to a highly scalable level, thereby creating more job opportunities and facilitating remarkable economic growth in our state. Their aim is to build 140 startups in Kerala by 2025 to shape and strengthen the startup ecosystem. They have already launched 10 startups, and the remaining 130 will be launched in the upcoming years.
Technology school is one of their startups, and it was a promising platform with 100% placement for students who have completed or not can join this. It helps a lot of students who are interested in learning more about tech-related programs and more about the latest and greatest technology.
Brand Concern
Our client wanted Blusteak to handle their lead generation and conversation through Instagram, Facebook, and YouTube. They were having issues dealing with generating leads for technology schools as they were doing paid ads at that time, and it wasn't giving them what they had expected. They didn't have a great time through their social media interactions with influencers. So, we had to look forward to catching up with influencers and launching engaging paid ads.
Our challenge
Within a limited time, we can't grow a brand whose social media engagements are not on the rise and whose brand awareness is not as pleasing for the audience to believe and focus their attention on. Our biggest challenge was creating a brand quality for the influencers, especially those in tech education.
As technology schools are not active in giving a good social media appearance and brand development, influencers would doubt how relevant this is. Will their audience has any use for this?
However, our team found and convinced some great influencers whose audience found our client's technology school apt for their further education. Since previously paid ads weren't doing well, we thought of coming up with new ideas, and they worked successfully.
The Ultimate Solution
After all the hit and trial methods and analyzing our challenges, our team launched an influencer marketing campaign and paid ads for our client:
1. Influencer marketing campaign
At the beginning of influencer marketing, we doubted whether we would get our needed converts. Still, as we moved forward, the results showed the successful phase of influencer marketing.
After meeting up with a few influencers, it was finally on the click list as everything went smoothly and proved a great success in lead and conversation generating.
Selecting Influencers
Influencer selection was the most important and challenging step; for a startup group teaching tech and tech subjects, the influencers that should be on the list would be tech influencers and good educational-quality content influencers.
The influencers should have perfect knowledge of what they are going to say; their validity should be checked; and how professionally they will be able to reach out to the audience watching them. We selected 5 influencers, of which 4 were tech, and 1 was an educational quality content influencer.
Influencers' audience approach
The next step was to check their audience interaction and how they interact with their audience and followers. We have to check their engagement rate and audience age category. We took the influencers who have an engagement rate of 1%+ on YouTube and 6%+ on Instagram. The audience age category was also looked upon. We chose to work with those influencers who have an audience from the age group of 18 to 40.
We chose this age category as we will get both a student audience and a parent audience so that it can reach both these categories at the same time. We have gone through every influencer page we have chosen, looking at their reach on social media and how relevant they educate people with facts and not using any non-commendable methods to gain more social media interactions.
Social media platforms
We chose Instagram and YouTube as our two media for generating leads as these two platforms have great audience value and most tech influencers are on both these platforms.
With 2 influencers from YouTube and 3 influencers from Instagram, we got collective results from both media, with a view of 26+k on YouTube and 2 lakhs+ on Instagram.
Through these platforms, we got the most leads, and many students were interested in joining a technology school. This all occurred because of the social media platform and the influencers we selected. The influencers were chosen to do dedicated YouTube videos and Instagram reel videos, from which we had 2 dedicated YouTube videos and 3 Instagram reel videos.
Within one month, we got good quality leads, and from them, the most suitable and interested students were selected.
The insights show how well we, as an influencer marketing department, played our role in generating leads.
2. Launched paid ads
Besides reaching out to influencers, we ran various paid ads to get more leads. We did a comprehensive competitor's analysis to understand what they were doing and how we could do better. So, we decided to experiment with various paid ads to reach our target audience better.
Creative: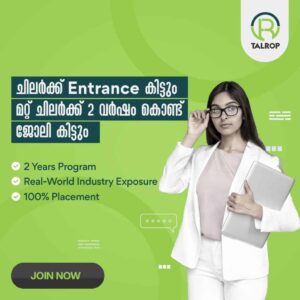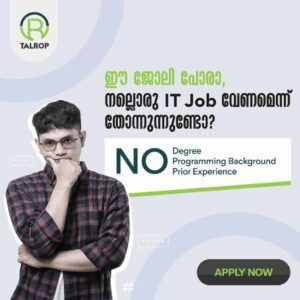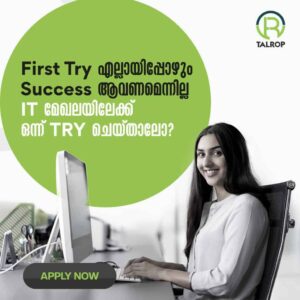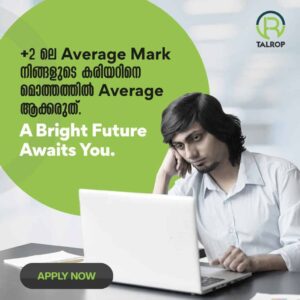 Facebook ads
Our client's audience is class 12th students who haven't scored well on their boards and have failed entrances. Our creatives were mostly focused on issues that these students might be facing at the moment. We told them that scoring low on their boards isn't the end of their career; instead, they can join our client's technology school to develop their skills and further monetize them.
Landing page
Landing pages play a major role in getting leads. The traffic through paid ads will be redirected to the landing page. So, we created a new one with all the necessary information about our client, including why you should join and the future benefits. We include chat buttons, whatsapp buttons, etc., along with lead form submissions.
Web traffic Ads
We ran Web traffic ads, conversion ads, and lead generation(instant form), so there was enough data to retarget people. However, the quality of instant-form ads was poor compared to other ads. Still, with consistent retargeting of the lead form submitters, website viewers, and event participants, we could generate quality leads and convert them into admissions.
Google ads
Google Ads is the best platform to get quality leads. We mainly used Google Search Ads and Display Ads for this client. Even though the CPL is a little higher than Facebook ads, the conversion rate of leads is far better for Google Ads.
One of the strategies used for Google Ads was similar to Facebook Ads in that we majorly targeted +2 students since that was the result announcing period. We also targeted unemployed people and people looking to switch careers by using the relevant search terms and retargeting them with Display Ads.

Initially, the first campaign was costly, in which the CPL was Rs. 1976, and later on, after analyzing the drawbacks of the first campaign and proper optimization, we were about to bring the CPL to Rs. 373. The keywords were optimized according to the search terms by adding relevant keywords to existing ones, and irrelevant ones were added to negative ones.
Final Results
The final result was a great achievement for the client and us. Within one month, we got good quality leads, and from them, the most suitable and interested students were selected.
The insights show how well we, as influencers' marketing department played our role in running the activities for generating leads.
The videos shared by the influencers reached a great audience, and the videos were reshared. We can see that many have saved the video and shared it through the insights. There were more than 1 lakh + plays for the video of one influencer from both YouTube and Instagram, as the above pictures a and b represent. This helped them get a lead generation system.
We got our most views from Instagram, but the conversion generated was more from YouTube. It shows that YouTube videos have the potential to generate more conversions than Instagram. 60% of the leads came from YouTube and the rest, 40%, were from Instagram.
With paid ads, we could generate over 220 leads that contributed to a significant number of admissions for our client. Our change in strategy helped revive their paid ad campaign with good leads.
Within a month, Blusteak's team was able to convert 18 leads out of a total of 30 students, and more are to be added.