Giphy is a goldmine yet to be fully utilised by marketers. For those who don't know what Giphy is, it is a platform where creators or brands can upload Stickers or GIFs. Giphy and Trenor are the leading GIF format platforms and social media giants like Facebook, Instagram and Twitter use APIs of these platforms to source the stickers and GIFs.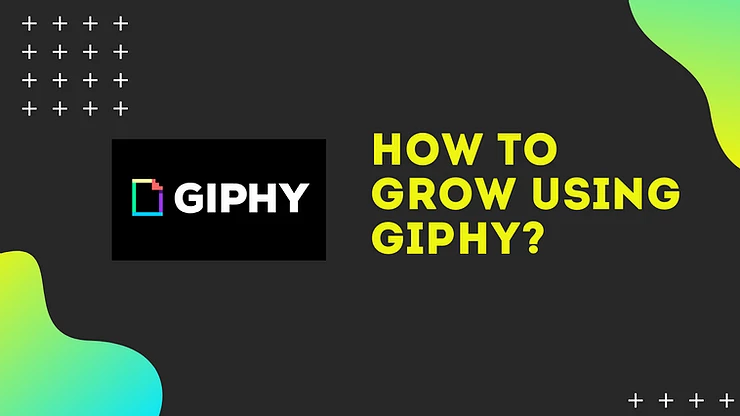 How can brands leverage Giphy to get more brand awareness?
You might be thinking right now about how stickers can help grow a brand. Yes, you can do that if you can crack the formula. Let's take Instagram for an example. When someone is putting up a story and then is searching for the right sticker to make the story more energetic, they are going to search in the GIFs option. If in the top results for the search query, your brand's sticker is appearing, you hit jackpot! Millions of people will be using your brand's stickers in their stories; which means free promotion for your brand.
But it's not as easy as it seems to be. You need to check the following criteria to effectively take advantage of the situation :
1) Sticker/GIF Topic – Be the first mover:
While creating a new sticker, think about what's trending right now. For example when some challenges or topics are trending on Instagram like "Women supporting women" or "Everything is cake" you can suddenly get into action and make stickers on that topic for users to use while participating in those.
2) See what has demand and has low competition
As I have said earlier, since marketers have not yet fully started to take advantage of the GIF platforms, there is a lot of topics that still have low competition. When it comes to this strategy, it has the potential to be evergreen when compared to topical/trending category. For example, you can search and find out that there is low competition for "Cutting hair" GIFs and if you go in on that you might get a lot of attention.
3) As always, choose keywords correctly
Even if you make the most beautiful and fun Stickers and GIFs, if people cannot find it, it is of no use. For example, if you are creating a sticker or a GIF for "Cutting hair" you might want to think about adding keywords such as "At barbershop", "New hairstyle", "Goodbye long hair" etc.. You can learn how to pick keywords here
4) How can you integrate your brand into the Stickers or GIFS?
You get the GIF and keywords right, your stickers are getting used by thousands of people, but if it does not have your brands logo or any elements in it, what the purpose right? Exactly. You have to subtly place your brand logo somewhere in the sticker creatively and it should not be too intriguing for the users too. Here is an example of how Quickbooks is placing its logo and brand colour into the GIFs they produce.
So what are you waiting for? Go explore Giphy and grab those free brand awareness for your business!
PS: You have to at least upload 5 GIFs and apply to become a brand on Giphy before it starts to show up on Facebook & other social media platforms. Also, you have to be careful about not using any copyrighted images for creating GIFs.
Hey, you can buy me a coffee if you want me to strategize Giphy for your brand.
[About the author: Jaison Thomas is an entrepreneur, speaker & writer. He co-founded the digital marketing agency, Blusteak.]