The most challenging factor that we face while doing an ecommerce campaign is to push ads and the campaign for online purchases or for Cash on delivery purchases.
In our experience, Cash On Delivery is still the most used payment method by the average Indian consumer. There is a chance that this could get a huge shift as the UPI form of payments are getting more and more popular with the usage of apps such as Google Pay, PhonePe, PayTM etc..
Thus we conducted an online survey within the age group 20 -30 and the following chart is what we developed from the data collected: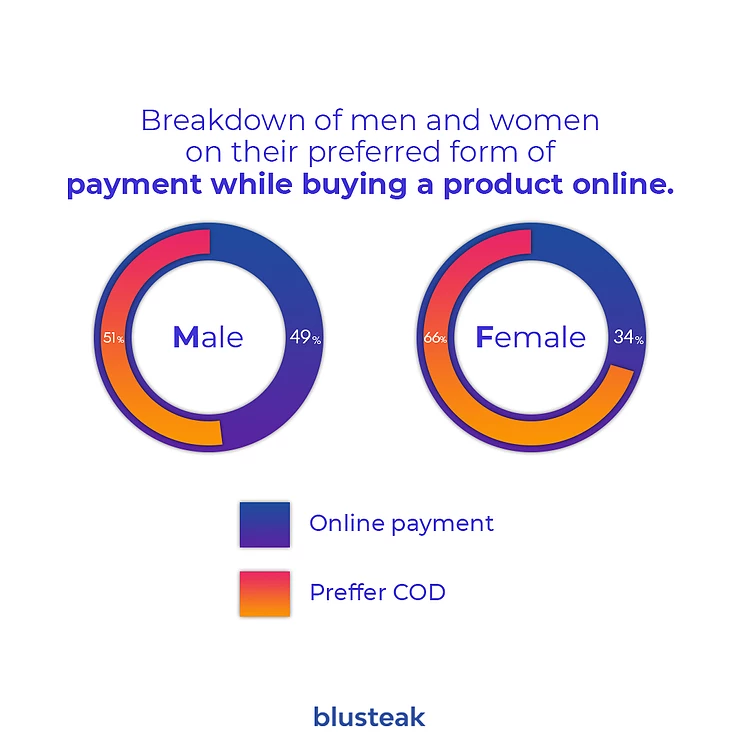 Conclusion: Still in 2020, the average Indian consumer prefers Cash on Delivery payment option over online payment methods. This poses a risk of the loss for the retailer in case many of the purchased products get returned.